Times for Friday, October 24

choose date: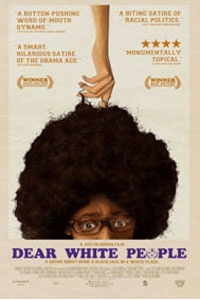 Dear White People
Rated:
R
Starring:
Kyle Gallner, Dennis Haysbert, Brittany Curran, Tyler James Williams
Directed By:
Justin Simien
Run Time:
1 hr. 48 min.
A witty and whip-smart satire about being a black face in a (mostly) white place, the movie centers on biracial campus DJ and resident advisor Samantha and her fellow African-American students at the prestigious Winchester University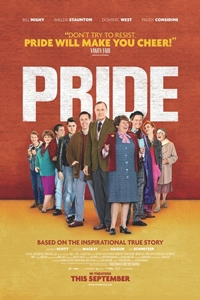 Pride
Rated:
R
Starring:
Bill Nighy, Andrew Scott, Dominic West, George MacKay
Directed By:
Matthew Warchus
Run Time:
2 hr. 00 min.
It's the summer of 1984, Margaret Thatcher is in power and the National Union of Mineworkers is on strike, prompting a London-based group of gay and lesbian activists to raise money to support the strikers' families. Initially rebuffed by the Union, the group identifies a tiny mining village in Wales and sets off to make their donation in person. As the strike drags on, the two groups discover that standing together makes for the strongest union of all.